Ambulatory Laser and Surgery Center
Welcome to the American Foot & Leg Specialists Ambulatory Laser and Surgery Center. Located in the South Atlanta metro area at our Forest Park location, our Surgery Center is a state-of-the-art, state-licensed, and a fully accredited out-patient surgery center. Utilizing the latest diagnostic and surgical technology such as ultrasound, portable X-rays, CO2 lasers, and nitrous oxide analgesic, our board-certified expert podiatric physicians provide the highest quality medical and surgical care for our patients feet and ankles.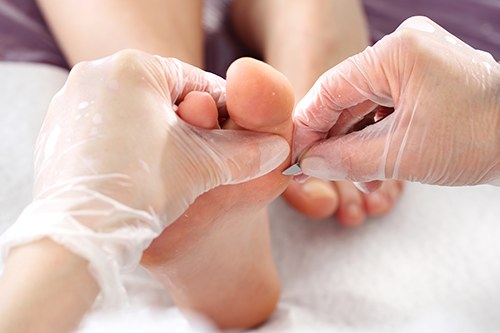 Not only does our Ambulatory Laser and Surgery Center expert team of podiatric physicians at American Foot & Leg Specialists maintain the highest levels of accreditation, all our staff consists of certified podiatric medical assistants and licensed physical therapists. Our diverse team of doctors and staff provides high-quality care with a friendly, accommodating attitude. 
Our physicians and office staff work closely with patients to schedule an appropriate procedure time. If for any reason a scheduled appointment cannot be kept or will be delayed, please call our office as soon as possible. Charges may be incurred for procedures cancelled less than twenty-four hours before scheduled appointment time.
Our office accepts a variety of HMOs, PPOs, and other health plans. Patients can check our list of accepted insurance carriers, but please call our office to verify. For patient convenience, our office utilizes computerized and electronic insurance claim submissions.
Monday: 8:00 a.m. – 5:00 p.m.
Tuesday: 8:00 a.m. – 5:00 p.m.
Wednesday: 8:00 a.m. – 5:00 p.m.
Thursday: 8:00 a.m. – 5:00 p.m.
Friday: 8:00 a.m. – 4:00 p.m.
schedule a consultation today!
American Foot and Leg Specialists draws patients from all over the Atlanta area. Our 4 locations in Stockbridge, Forest Park, Fayetteville, and Locust Grove, are just short drive from Midtown, Buckhead, East Point, College Park, Riverdale, Jonesboro, Irondale, McDonough, and Peachtree City. Schedule a consultation today to eliminate your foot and ankle problems.