We treat a wide variety of foot and ankle problems at American Foot and Leg Specialists. At our offices located south of Atlanta Metro, our staff of expert physicians provides high-quality podiatric care for patients. We understand how difficult it can be to take time away from your daily routine, and we value your time as much as you do. You will be seen promptly by our friendly and caring staff and physicians, giving you an enjoyable patient experience.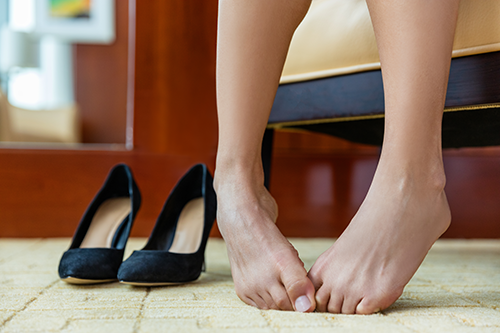 consultation to make
the right diagnosis
Our board-certified experts in podiatry consult with each patient before beginning an individualized treatment program that utilizes our state-of-the-art diagnostic and therapeutic equipment. Before starting any treatment plan, you will fully understand the scope and expected outcome of the plan.
foot and ankle problems treated
Whether you are suffering from ball of the foot pain or a common injury like a sprained ankle, our board-certified physicians focus on the goal of helping you maintain healthy feet and ankles. American Foot & Leg Specialists endeavor to prevent, detect, and treat all foot and ankle problems. Our physicians specialize in the treatment of all common foot, ankle, and leg ailments.
schedule a consultation today!
American Foot and Leg Specialists draws patients from all over the Atlanta area. Our 4 locations in Stockbridge, Forest Park, Fayetteville, and Locust Grove, are just short drive from Midtown, Buckhead, East Point, College Park, Riverdale, Jonesboro, Irondale, McDonough, and Peachtree City. Schedule a consultation today to eliminate your foot and ankle problems.