welcome to our LOCUST GROVE office
Welcome to the Locust Grove location of American Foot & Leg Specialists. Located in the South Atlanta metro area in Henry County, our Locust Grove office provides high-quality podiatric care on a wide variety of foot and ankle issues. Not only does our expert team of physicians maintain the highest levels of accreditation, our staff consists of certified podiatric medical assistants and licensed physical therapists. Whether a patient needs diabetic shoes or an ingrown toenail, our team of doctors and staff provides high-quality care with a friendly, accommodating attitude.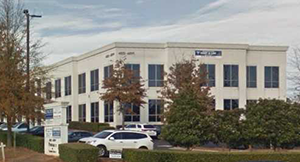 Our office provides prompt scheduling and same day appointments. Patients can register for an appointment through our secure patient portal. If for any reason a scheduled appointment cannot be kept or will be delayed, please call our office as soon as possible. Charges may be incurred for appointments canceled less than twenty-four hours before scheduled appointment time.
Our office accepts a variety of HMOs, PPOs, and other health plans. Patients can check our list of accepted insurance carriers, but please call our office to verify. For patient convenience, our office utilizes computerized and electronic insurance claim submissions.
Our physicians stay current on all the latest training and equipment related to the world of foot care. It's important to us that you are thoroughly diagnosed and treated using the most modern techniques.
1075 Bandy Parkway
Ste 125
Locust Grove GA 30248
P: 404.363.9944
Fax:678.272.8606
Monday: 8:00 a.m. – 5:00 p.m.
Tuesday: 8:00 a.m. – 5:00 p.m.
Wednesday: 8:00 a.m. – 5:00 p.m.
Thursday: 8:00 a.m. – 5:00 p.m.
Friday: 8:00 a.m. – 4:00 p.m.
schedule a consultation today!
If you live in the communities of Hampton, McDonough, Jackson, or Sunny Side, you are located close to an American Foot & Leg Specialists location. Make an appointment to see one of our expert physicians today by calling or clicking the button below. Your feet will thank you!