August, 2019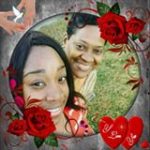 Dr. Gadsden  is awesome! He cheers you up when you are going through pain and cares about his patients.
Verified Facebook Review by Joann Boggs Freeman
---


June, 2019
They are great they are getting me all fixed up. I drove about two hours just to see them and it was worth every minute and mile I went. Great people!
Verified Facebook Review by Joey Waters
---

May 18, 2018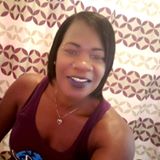 Everybody was friendly to me, and I would recommend them to anyone who has a problem with foot or leg issues. They made sure I were very comfortable and they kept it real.
Verified Facebook Review by Sharon Stallings
---

April 10, 2018
Dr. Gadson is an amazing doctor !!! I refuse to see any other doctor than him !!! I will travel to whichever location he is at… He has always been thorough and patient with me !! That says a lot !! I have been his patient for over 10 years !! The people in the office are amazing and are always welcoming and take great care of my family and me!!
Alicia B.
---

March 15, 2018
I have been going to American Foot & Leg for years. I have a history of gout and cellulitis that they take care of very professionally. I have seen every doctor there and have gotten the best attention from each one, I see Marieli Colon most but just saw Dr. Flash.
The front desk personnel has always been professional. The nurses do a wonderful job. I recommend American to everybody.
Sandra P.
---

December 1, 2017
They are great they are getting me all fixed up. I drove about two hours just to see them and it was worth every minute and mile I went. Great people
Joey W.
---
August 2, 2017
Loved my experience nurses and docs definitely kept their professionalism to 100%
Pearl D.
---

May 11, 2017
Dr. Jeffrey Flash, D.P.M….WOW…An amazing doctor. Very Knowledgeable. My follow-up visit today was very successful. Dr. Flash is patient & passionate. He is very professional. He is a TOP DOCTOR in my book. He is the doctor you want to see if you have any foot or leg problems.
Lena B.
---

September 21, 2016
Great nurses and doctors. I went in with a broken left pinkie toe & they were very good at fixing the problem.
Jeremy C.
---

October 20, 2015
Dr. Gadson is great! He knows how to make his patients feel at ease.
Corey W.
---

September 30, 2015
Dr. Flash is the best. He always put me at ease.
Phyllis P.
---
September 27, 2015
Best place to get foot care. Bro. Dr. Rodney Gadson takes great care of his patients.
Will N.
---

May 2015
I battled foot issues for 1.5 years before seeing Dr. Loren. I had seen several foot Drs who wanted to perform surgery on both of my feet due to a PF diagnosis. I wanted better options to correct the issues and thankfully I found Dr. Loren on the internet who offered foot pain treatments. Dr. Loren ordered an MRI and found I had a 20% tear in my right foot and no other Dr. even went that far. He also said that issues with my left foot would most likely resolve itself as I was compensating. He discussed options to repair my right foot, aftercare and what to expect. The procedure was less invasive and helped speed up my recovery time. He also provided informative materials on his website regarding the typical outcomes of patients with my issues which were helpful in making my decisions.
The procedure and recovery were as expected and my left foot issues resolved on their own as he described. Dr. Loren has helped me get back to living my life again – I can walk and perform my daily activities. I selected Dr. Loren because his site is very informative and I would add that his bedside manner is wonderful. I live 90 miles north of his office. The drive and my outcome have been well worth a million dollars! Everyone I see in North GA I tell them about my issues and how Dr. Loren helped me and how he can help them with their foot and leg problems. I am trying to share my experience and spread the word up here so that he can help others. Also, the staff was very nice and accommodating appts since I was traveling so far from the Forest Park location 90+ miles!
I am doing well – not back hiking yet but able to get around so much better. I was even able to dance a few times at my Nephew's wedding. I am so lucky to have found him, Dr. Loren Colon.
Carol B.
---

April 2015
I felt very satisfied with the doctor and the staff. The doctor identified what was wrong and started treatment on me immediately. I would recommend this practice to anyone!!!!
Ramona April
---

2015
They took me straight in. They were very friendly. They listened to my issues and provided assistance as needed. I would recommend American Foot & Leg Specialists in Locust Grove to anyone who needs the care. I look forward to my next visit with them.
Sherri M
---
April 15, 2015
They are great. Taking time to explain details of my care and treatment. Dr. Colon was awesome and very caring. Staff very nice as well.
Cindy C.
---

April 2015
Dr. Marieli Colon was the sweetest, and so awesome!!!!!!!!!!!!!! She did my laser surgery for the fungus under all ten of my toenails, and she explained everything that I was inquiring about. I'm so distraught about my toenail fungus, and I just pray after this session I see improvement. I'm just happy that, I found a great podiatrist that can help me fight this nasty fungus. Dr. Colon is very heartwarming, has a great personality, and so down to earth. She actually made me feel right at home, and I'll continue to come here for their great services. The staff was nice, and very knowledgeable of the toenail fungus as well. Thanks so much and I'll see you guys in 2 months for an update.
Kendra W.
---

March, 2015
Excellent staff, people driven. The doctor does show genuine concern for the patient. Does not seem to mind answering any questions you may ask no matter how odd they may sound.
---
February 2015
I was very impressed with the care I received on my first visit with Dr. Flash and his assistant. I learned more about my condition in 30 minutes than I learned in 2 months from my previous Doctor. Dr. Flash took time to explain what was happening with my foot and the type of treatment he was recommending.
Shirley W.
---

February, 2015
My visit was very good. I arrived and the receptionist was very friendly and provided the paperwork I needed to complete. The nurse was very professional, knowledgeable and provided excellent instructions. Dr. Gadson was super, he's very understanding, caring, friendly, and explain the procedure in layman's terms. He's a wonderful Doctor.
Elizabeth M.
---

January, 2015
Dr. Gadston is a wonderful Doctor, he is patient, smart & kind & has a very good sense of humor.
Anonymous
---
January, 2015
Dr. Flash & the staff were wonderful! Very informative and really took the time to explain the procedure to give me relief from a painful bunion. Would highly recommend to anyone looking for doctor they can have confidence in.
Heather C.
---

January 25, 2015
Dr Flash and the other assistants took the time to listen… my health and well being are better for it! Thank You!
Arlena B.
---

July, 2014
Hello,
My friend and I both had foot pain treatment. I had it done on my right foot and it was the best decision I ever made. The staff did a great job and Dr. Loren Colon did a great job too. If you need it, please go try this because your feet will thank you.
Verified Patient
---

July, 2014
I went to American Foot & Leg with extreme pain. I was diagnosed with Plantar Fasciitis, it's an inflammation in the foot that extends from the heel to the toes. After a couple of visits and conservative treatments, Dr. Loren Colon thought I'd be a good candidate for new foot pain treatment. He explained the procedure and that it may not be a quick fix. I agreed to the treatment, and just like the Dr. said, after about 90 days, I was pain-free.
It's now been 6 months and I can say, it was the best decision I could have made. I recommend it highly. I'm completely satisfied
Wanda L.
---

July 18, 2014
My tendons had small tears. The wonderful staff of American Foot & Leg Specialists treated me excellently. Dr. Loren Colon was my doctor. Within a 4-6 weeks time, I was up and going. It was the best procedure I could have done.
Thank you for all your good care.
Miranda
---

July 10, 2014
For several years I have experienced foot pain and numbness due to bunions on both feet. My experience with American Foot & Leg and Dr. Jeffrey Flash has been phenomenal. Dr. Flash is so knowledgeable and he answered every question and explained every concern about the surgery that I needed. Dr. Flash and the surgical staff were awesome. They were all so kind and explained every detail and made me feel so comfortable the day I had surgery. Finally, your office staff is very kind and courteous and always helpful with any concern you may have. Thank you, Dr. Flash and staff, for taking such wonderful care of me.
Vickie K.
---

June 17, 2014
I had treatment for my plantar fasciitis from Dr. Loren Colon. He successfully relieved my pain. I also followed the home physical therapy. Thank you,
G. M.
---

May, 2014
Dear Dr. Mam,
I want to thank you for the continued excellent care of my "feet problems" throughout the past years. In addition to your excellent professional service, you always made me feel exceptionally important with your personal caring mannerism. I frequently feel like I am visiting a friend each time I come to see you. I worked many years in medicine/surgery and I have to say YOU ARE THE EXCEPTION!
I have to tell you a story! During these past weeks of my broken foot, my 83-year-old mother has tried her best to get me to go see HER Podiatrist "HE IS THE BEST" she insisted! I repeatedly told her as far as I am concerned I was going to "the best." During these past weeks of regular visits to you with my broken foot, my mother continued to insist that I go to HER doctor! She could not remember her doctor's name as she has not been to see him in a while. She is 83 and somewhat forgetful at times. A couple of weeks ago my mother came with me to my appointment to see you. As I pulled into the parking lot my mother excitedly said: "THIS IS WHERE MY DOCTOR IS"! I replied, well just may-be your doctor is in the group with MY doctor! As soon as we entered the office my mother walked right over to the group photo and pointed straight to YOU and said, "THERE HE IS! That's my doctor and he is the best!" I said, Mother, that is Dr. Mam and he is my doctor as well. She replied, "well you are in good hands then and I am not going to worry about your foot any longer"! I could not help but laugh as I thought to myself, I told you I had "the best" doctor! In my mom's eyes, I am still her little girl and she just wanted to know I was in good hands. Needless to say, I no longer have to listen to her try to persuade me to see HER doctor because "he is the best." She is now in agreement with me that I too see the best! Now I can agree with her that he does, in fact, see the best Podiatrist and that is YOU, Dr. Mam!
With a little humor, tremendous respect and appreciation I write this to you,
Respectfully,
Your patient always,
Shirley
---

May 30, 2014
I enjoyed my visit to your office on Forest Parkway in Forest Park, GA. Dr. Ebony Lewis is a phenomenal doctor. I enjoyed the information upon sitting in your waiting area. Overall, your staff are great assets to your company. I was pleasantly impressed with the entire staff. Great customer service.
Sincerely,
P. H.
---

May 22, 2014
My experience with Dr. Colon and the therapy for my ruptured tendon in my ankle has been wonderful. The staff at American Foot & Leg is friendly and knowledgeable. My pain in my ankle is almost completely gone in nine weeks. The MLS Laser therapy has also been very beneficial. I would recommend American Foot and Leg to anyone with foot and ankle pain. It has been a pleasure working with this group.
C. F.
---

April 30, 2014
When I came to American Foot & Leg Specialists on April 5, 2014, I couldn't bend my toes without pain. Now I can bend them without pain. I started receiving MLS pain therapy when I was at level 7 on April 5th and now I have no pain. I would recommend MLS therapy to anybody with feet problems. It helped me more than physical therapy.
Thanks, Dr. Loren Colon and Staff
G.D.
---

April 9, 2014
As I look back over the past five years or so, I have been to many doctors and have gone through many treatments for this large wart on the bottom of my heal with no results. One day, I was looking through a local newspaper and saw American Foot & Leg Specialists, so I called and made an appointment with Dr. Loren Colon. he told me that he could get rid of the wart but it would take time and patience. Here, six months later, the wart is gone. The treatment worked.
Thank you, Dr. Colon,
U. K.
---

March 31, 2014
On a follow-up appointment, I was experiencing pain on level 4. Dr. Loren Colon suggested the MLS Laser Therapy to increase the healing process and to reduce the pain I was experiencing. I had six therapy treatments lasting 5 minutes each time. It was painless and after the first treatment, I could tell a difference in the pan level. By the time I was halfway through the therapy sessions, my pain level had dropped to 2. Today is the follow up after completing all six treatment and after viewing the X-rays with Dr. colon, I was amazed at how much progress I saw. I am almost nearly healed. At American Foot & Leg, the staff is awesome. Special "shout out" to an amazing Laser therapy Cheron who made my experience enjoyable.AF&L makes you feel like part of the family!
B.L.M.
---

November 28, 2013
I've had a great experience at American Foot & Leg Specialist. They are very friendly and are making sure that you leave there office in less pain and knowledgeable of what they are going to do for you…I'll always go back to them if my foot problems arise again
Cedric C.
---

June 18, 2013
Some pain when I wake up in the morning, however, pain is almost non – existent in comparison before laser surgery. Thank you, Dr. Loren & Staff!
S.H.
---

June 14, 2013
I had the laser surgery for my heel pain. I am now walking without pain and exercising regularly. Even doing Zumba! Thank you Dr. Mam and Staff!
A.M.
---

June 14, 2013
Sine the procedure for my heel pain, I have had no pain in my feet. I can walk fine no matter what I am doing. Thanks Dr. Mam, I am so glad I had this done. I have told lots of people w/ same problem about it.
H.M.
---

May 5, 2013
I was very happy with the surgical release that was done on my feet. Every time I have been to the office everyone has been so pleasant. They explain every thing to me. I was in great pain when I first came to the office. Now I am pain free thanks to Dr. Loren Colon and his staff.
L.G.
---

April 9, 2013
Our experience today was very pleasant. The entire staff was extremely friendly and caring. The doctors were very knowledgeable. Dr. Gadson took an in depth history and provided excellent care. Whenever we are in need of any foot / leg treatment we won't hesitate to come back. Thank you for our sincere care.
B.A.
---

April 4, 2013
I was looking for a podiatrist that would speak Spanish so I would feel more comfortable…and I'm glad Dr. Marieli Colon. She was honest, has a lot of knowledge, and made me feel very comfortable.
Joylynn Q.
---

March 15.2013
Here is my story.
My name is Ronald H. I am 53 years old. In 2002, I was injured at work in New Orleans. I saw three different doctors that wanted to cut off my legs and told me to just sit in chairs. For 4 years I followed the doctor's advice except for having my legs cut off. I came to visit my mom in Georgia and saw Dr. Loren Colon. He advised me physical therapy and eventually I began to walk. I can walk about 5 hours a day without pain. I traveled from New Orleans to Georgia just to see Dr. Loren Colon. I have now moved to Georgia just so I can be closer to my doctor at American Foot and Leg.
Ronald H.
---

March 6, 2013
I am a police officer so I am constantly on my feet all day. I am running after individuals and constantly putting weight on my feet. After running after a perpetrator on one evening I tore my Achilles' tendon. Having to be on my feet all day I was very concerned that I would not be able to perform my everyday duties. I visited American Foot & Leg Specialist to receive treatment for my injury. My doctor is Dr. Loren Colon, who went over my options with different procedures and Dr. Colon suggest that I go with a laser procedure. I was very happy with the service that I received from the first time I walked into the office as well as the procedure. The procedure was by far the right choice for me and had me back on my feet in a quick manner. Dr. Colon and his nursing staff have been nothing but helpful to me through the whole process and have been there for me every step of the way. I am not from Georgia so when it was hard for me to choose a doctor knowing that the future of my career depended on it. I am so very happy that I chose American Foot & Leg and that I had Dr. Colon as my primary physician. If someone would come to me and ask for my recommendation I would highly recommend American Foot & Leg. My future was in their hands and they have gone above and beyond to ensure that I get back on the streets and I thank them for that.
B.M.
---

February 27, 2013
I am a retired Army Officer with over 27 years of service, I continue my physical fitness routines after I left the Army. Recently I developed a low-level pain in the arch of my left foot after running; that soon became Chronic to the point I was actually limping everywhere I went. I was diagnosed by Dr. Loren Colon with Plantar Fasciitis. I did not find relief in using conventional ice compresses and stretching exercises so Dr. Colon suggested a pain treatment. I must say the results are above what my expectations were. I would like to take this opportunity to thank Dr. Colon and his whole staff for providing me with this amazing healing experience. Your friendly and informative manner provided me with viable options beyond learning to live with pain in my advancing years. The procedure you performed was painless and has resulted in significant improvement in my foot; to painless walking after workouts. As you know, when I first consulted you, I was in considerable pain and had very limited mobility in walking. The post painless procedure itself was quite tolerable and I appreciated your concern for my comfort as well as the clear description you offered about all aspects of this procedure. I admit I was unconvinced that I had to leave my foot elevated for several days after the operation, but I dutifully followed your instructions and in retrospect, I am glad I did. I had the procedure on the 27th of December (my 59th birthday no less) and here it less than two months later (the 23rd of February) and I am walking my dog with my wife in the neighborhood again without experiencing pain afterward. Thank you again for your attention and care. I am very grateful.
Respectfully,
-AC, Major, US Army, (Ret)
---

December 11, 2012
I am extremely pleased with the laser treatment for nail fungus provided by American Foot & Leg Specialists. It is quick and safe, with no drugs or side effects. The results are truly amazing. l highly recommend Dr. Loren Colon and his staff unconditionally.
-RT
---
June 4, 2012
I have been a patient of Dr. Praya Mam for about 3 years now. I am a diabetic and my endocrinologist had wanted me to start seeing a podiatrist and gave me a list of doctors. I chose American Foot & Leg Specialists and then set up an appointment with Dr. Mam, a decision to this day that I have not regretted.
Early last year, Dr. Mam was treating me for a diabetic ulcer on my right big toe. In April 2011, I went out of town. During my vacation, somehow my ulcer got infected and by the end of my trip, it was severely infected. I did try to treat it myself with antibiotic ointment and iodine. When I got back home, I made an emergency appointment to see Dr. Mam.
Over several months the infection kept coming and going. Dr. Mam wanted to do surgery, but I kept holding off. He kept wanting me to stay completely off my foot several weeks to see if the ulcer would heal or do possible surgery. At this time, this was not possible. My company was being bought out by another company and if I went out with surgery or stayed out for a lengthy amount of time, I might not have had a job to come back to. Dr. Mam, God Bless him! He tried everything under the sun in altering me a different type of surgical shoes to wear.
Then on a Monday-at the end of July, my toe was not getting better and Dr. Mam finally said, "I'm admitting you to the hospital and I'm going to do surgery". I didn't argue. I went into the hospital prepared to lose my toe. While in the hospital (being off my feet) the ulcer on my big toe healed but the little one on the next toe started to develop. Dr. Mam went ahead and did the surgery. He cleaned out any infection that might have still been in my big toe and any that was in the next. toe. I woke up in recovery and still had my toe and was doing really well.
I went back to work in September and was doing well until the end of October, I had developed a blood blister on my toe. Since I had a wheelchair, Dr. Mam let me go back to work. I did well through the holidays. I had my last follow up visit May 22nd, 2012 and according to Dr. Mam I am doing "extremely well".
Dr. Mam has been my HERO and my Guardian Angel this past year and will continue to be. He holds a special place in my heart. I know I made decisions that Dr. Mam was not happy with (he kept shaking his head) but he respected the reason why. For that, I am eternally grateful. To this day I have never regretted the day I made my first appointment 3 years ago.
Sincerely,
-ET