If you suffer from foot, ankle, or leg pain, American Foot and Leg Specialists can restore your health and provide comfort. With four locations and one convenient phone number, call us today at 404-363-9944.
Welcome to American Foot and Leg Specialists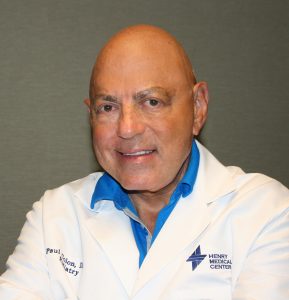 Dr. Paul Colon is the founder and Medical Director of American Foot and Leg Specialists. American Foot and Leg Specialists is a podiatric practice focusing on the medical diagnosis and treatment of foot and ankle problems. Led by Dr. Paul Colon, our dedicated team of physicians and other staff members are committed to helping patients maintain healthy feet and ankles. From a patient's first visit, our doctors promote a relationship built on trust by providing high quality patient care with an attentive, considerate attitude.
Utilizing the latest diagnostic and surgical technology, our expert physicians work hard to prevent, detect, and treat a wide variety of chronic and acute foot and ankle problems such as sports injuries, bunions, and diabetes related issues. Whether a patient needs diabetic shoes or a platelet rich plasma treatment, our doctors take the time to make every patient more informed and better prepared to make decisions about their own foot and ankle health.
With locations in Fayetteville, Forest Park, Locust Grove, and Stockbridge, American Foot and Leg Specialists has been serving the Atlanta Metro area since 1971. In addition to our online store, each American Foot and Leg Specialists location carries a wide range of support products, medical supplies, and home remedies.
All American Foot and Leg Specialists locations are open Monday through Friday. Contact any of our locations to schedule an appointment today.
Teaming Up with the Atlanta Falcons
By teaming up with the Atlanta Falcons Physical Therapy Centers in Stockbridge and Locust Grove, American Foot and Leg Specialists can provide patients with a comprehensive approach to foot and leg care that begins with medical diagnosis treatment and ends high quality physical therapy aimed at full recovery. + learn more
Four Locations Serving the South Atlanta Area
With four locations, Atlanta Foot and Leg Specialists serves the South Atlanta Metro area including Fulton County, Cobb County, Douglass County, Fayette County, Henry County, and Clayton County. American Foot & Leg Specialists has hospital affiliations with both Piedmont Henry Hospital and Atlanta Medical Center, South Campus.
To schedule an appointment, please call our central scheduling office at 404-363-9944. In most cases, patients can be seen within twenty four hours. Emergency visits will be seen within the same day.
Common Conditions Treated
See What Our Patients Are Saying About Us...
I was very impressed with the care I received on my first visit with Dr. Flash and his assistant. I learned more about my condition in 30 minutes than I learned in 2 months from my previous Doctor. Dr Flash took time to explain what was happening with my foot and the type of treatment he was recommending.
Sincerely, Shirley W.


My visit was very good. I arrived and the receptionist was very friendly and provided the paper work I needed to complete. The nurse was very professional, knowledgeable and provided excellent instructions. Dr. Gadson was super, he's very understanding, caring, friendly, and explain the procedure in layman's terms. He's a wonderful Doctor.
Thank you, Elizabeth M.

Dr. Gatson is a wonderful Doctor, he is patient , smart & kind & has a very good sense of humor.
- Anonymous

Dr. Flash & the staff were wonderful! Very informative and really took the time to explain the procedure to give me relief from a painful bunion. Would highly recommend to anyone looking for doctor they can have confidence in.
Thanks, Heather C.

My friend and I both had the PRP done. I had it done on my right foot and it was the best decision I ever made. The staff did a great job and Dr. Loren Colon did a great job too. If you need it, please go try this because your feet will thank you.
Sincerely, Verified Patient