Dr. Rose James is an Atlanta native and completed her undergraduate studies at Georgia Institute of Technology where she obtained a Bachelor of Science in Biology with minors in Social Psychology and Applied Physiology. During her time at Georgia Tech, she founded the largest healthcare volunteer organization on campus, which is one of her proudest accomplishments.
Dr. James became interested in podiatry while volunteering at Grady Memorial Hospital in Atlanta and decided to become a Doctor of Podiatric Medicine at the Scholl College of Podiatric Medicine in Chicago, IL. After graduation, Dr. James returned to Atlanta to complete a three-year surgical training residency at the Atlanta VA where she completed a podiatric surgical residency: 36 with reconstructive rearfoot. She also participated in surgery rotations at many of Atlanta's top podiatric centers.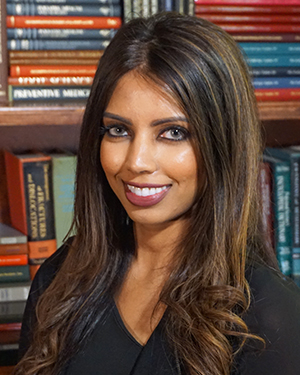 In addition to her impressive education, Rose has earned numerous awards, certifications, and memberships to professional societies. Her hobbies include cooking, baking, hiking, astronomy, sightseeing, basketball, fitness, and reading National Geographic.
Dr. James is a standout in the field of podiatry. If you have a foot problem, she can help you get relief. American Foot & Leg Specialists have offices to serve the south metro Atlanta and surrounding cities, as well as south of Hartsfield-Jackson International Airport including Palmetto, Morrow, Riverdale, and Peachtree City.
schedule a consultation today!
If you need a podiatrist, you can trust all the doctors at American Foot & Leg Specialists. If you live or work in south Atlanta or in communities south of the city, you are near one of their convenient locations.