Dr. Rodney Gadson is one of the many board-certified Podiatric Physicians on staff at American Foot & Leg Specialists. He is a Diplomate of the American Board of Lower Extremity Surgeons, and Certified by the American Academy of Wound Management as a Wound Management Specialist. Dr. Gadson is Chairman of the Podiatry Department and serves on the Executive Medical Committee at Atlanta Medical Center.
Dr. Gadson is a graduate of the Ohio College of Podiatric Medicine and completed his residency training at the Hunter Holmes McGuire VA Medical Center, in Richmond, Virginia.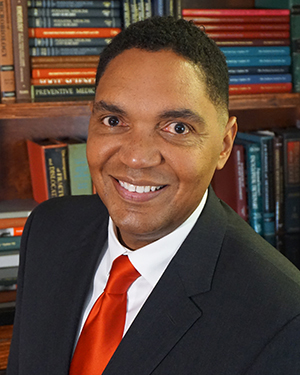 Dr. Gadson is a Diplomate of the American Council of Certified Podiatric Physicians and Surgeons and a member of the American Podiatric Medical Association, the Georgia Podiatric Medical Association, and the American Running and Fitness Association.
When dealing with any issue of the foot or leg, a visit to American Foot & Leg Specialists is the right thing to do. Besides the highly-trained, caring, and committed Dr. Gadson, there are many other board-certified experts in podiatric medicine at our practice. They all are committed to providing excellent care from the initial consultation through any treatment prescribed.
schedule a consultation today!
If you need a podiatrist, you can trust all the doctors at American Foot & Leg Specialists. If you live or work in south Atlanta or in communities south of the city, you are near one of their convenient locations.