LOREN K. COLON, DPM, FACFAS
Dr. Loren K. Colon was born and raised in Atlanta, GA, and attended Woodward Academy. He followed his interests in movement science and physical therapy in undergraduate school at the University of Michigan where he earned a Bachelor's of Science in Movement Science. Dr. Colon went on to earn his medical degree from Barry University where he was granted a merit scholarship for his academic excellence. He completed his podiatric medical and surgical residency training at the VA Medical Center in Decatur, Georgia, working alongside Emory University physicians. At American Foot & Leg Specialists, Dr. Colon serves as Chief Financial Officer, Managing Partner, and Medical Director of Clinical Services, and works to ensure superior patient experience is provided to all patients.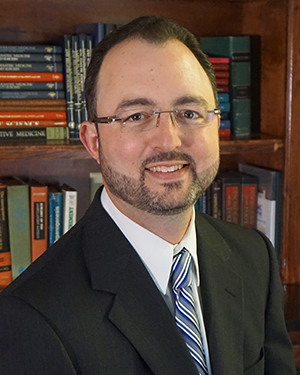 Dr. Colon is board certified in Podiatric Surgery by the American Board of Podiatric Surgery and is also a Diplomate of the American Board of Multiple Specialties in Podiatry in both Podiatric Surgery and Primary Care. He is a member of the American Podiatric Medical Association and the Georgia Podiatric Medical Association, and has been named a Fellow of the American College of Foot and Ankle Surgeons (FACFAS), joining an elite group of physicians. Dr. Colon is on staff at Piedmont Henry and Atlanta Medical Center.
When asked to describe his strengths, Dr. Colon says he is "thorough, compassionate, and innovative"– three qualities that make American Foot & Leg Specialists a great place to be treated. His goals are to alleviate his patients' pain and get them back to work.
Dr. Colon has coached little league baseball and basketball. As a member of the American Academy of Podiatric Sports Medicine, he also volunteers his time with various local sports teams.
In his spare time, Dr. Colon enjoys spending time with his family and playing golf.
schedule a consultation today!
If you need a podiatrist, you can trust the doctors at American Foot & Leg Specialists. If you live or work in south Atlanta or in communities south of the city, you are near one of their convenient locations.